IonQ at SC22
Nov 14 - 17, 2022 | Dallas, Texas
IonQ is bringing Quantum Computing to the forefront at SC22 with our dedicated exhibit space and presentations with select partners. Join us as we unlock new possibilities with the HPC community at booth #2640
Meet with Us at Booth #2640!
Quantum experts and solution architects are available all conference days to discuss your quantum needs and answer questions about IonQ's unique technological approach. Our booth is located directly across the aisle from SCinet.
If you have any questions or would like to change or have us delete your personal information, please reach out to us via phone or email as detailed in our Privacy Policy.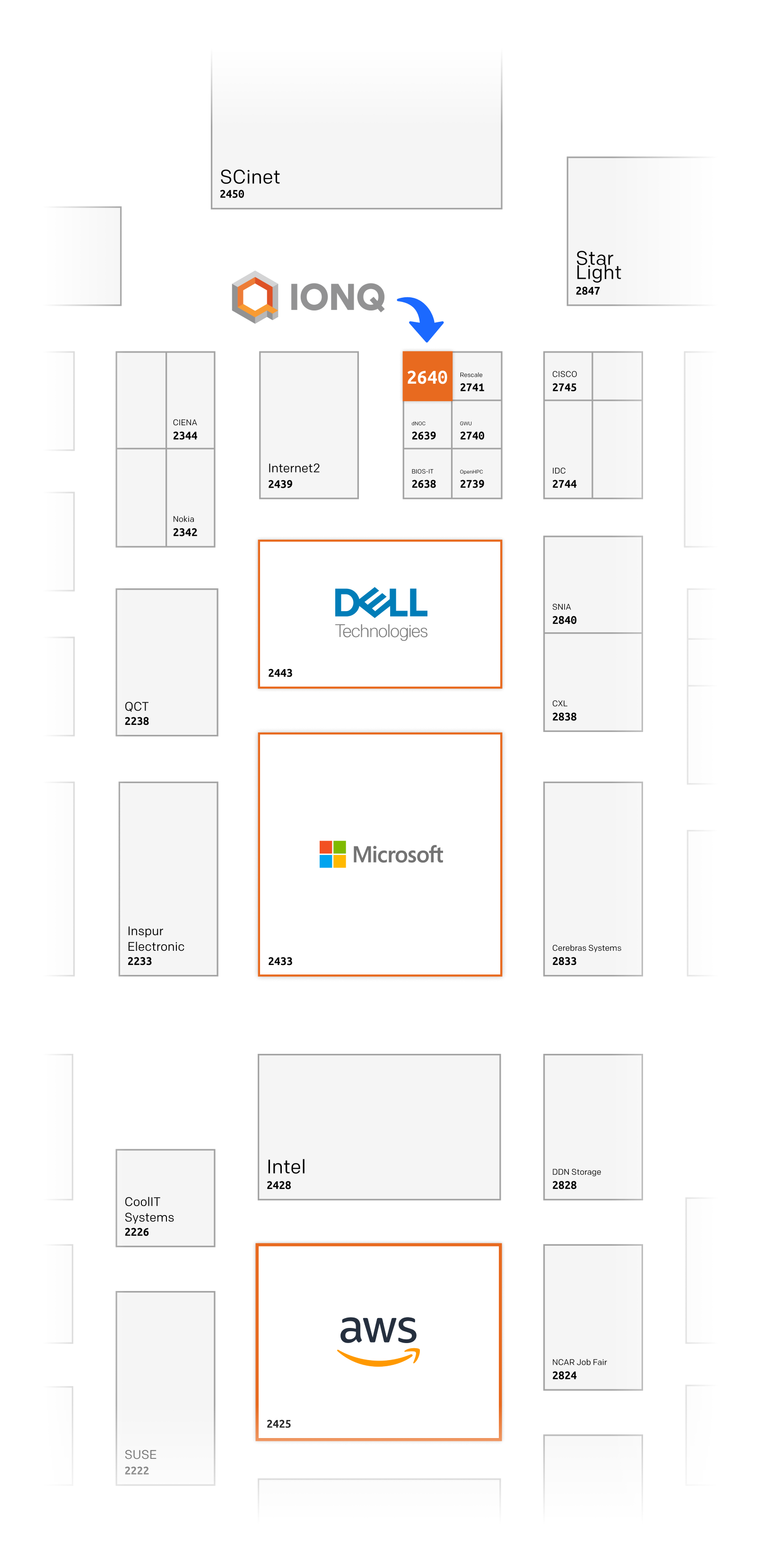 Ask about us at our Partner's Booths
IonQ is committed to building open and accessible quantum computers. We are thrilled to showcase our partnerships with leading supercompute and cloud partners. Find us at our partner booths, below.
Learn More